With the Button Configuration feature, admins can set the action button for the various activities. 
Login to Backend
Click on the Configuration button, you will land on the Setup page. Under the Activities section, you will get the Button Configuration field.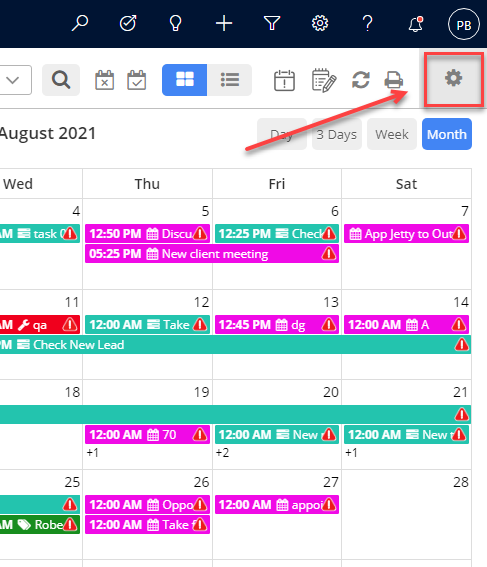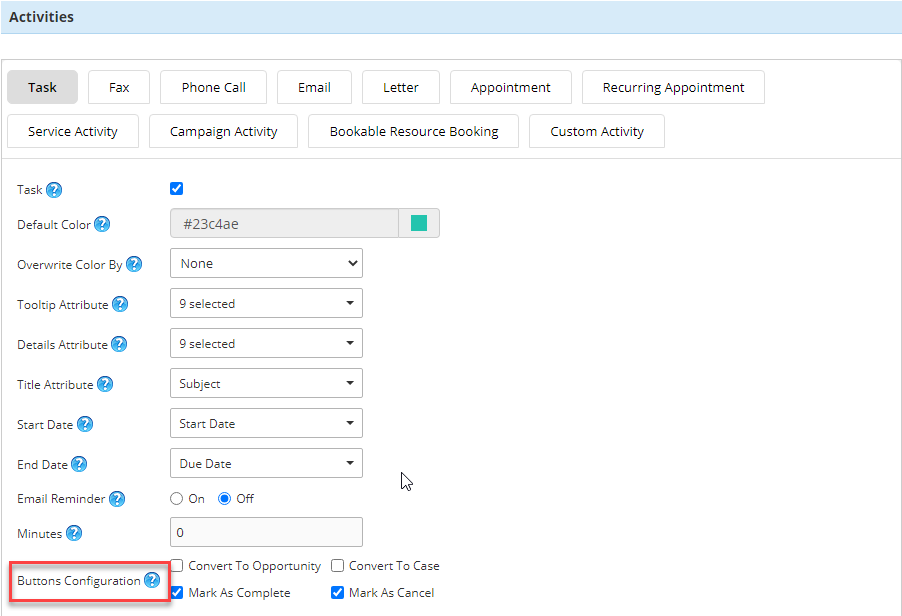 Select the Action buttons that you need to include in the Calendar. These action buttons let you perform the actions directly from the calendar. Activities like Task, Fax, Phone Call, Letter, Appointment, Service Activity, and Custom Activity have actions buttons for: 
> Convert to Opportunity                    >  Convert to Case
> Mark as Complete                              > Mark as Cancel
Note: All the following activities have a different action button to perform. You will get the buttons configuration as per the specific activity. 
Recurring Appointment: This activity has an End Series button in addition. 

Email Activity: Email has Convert to Lead button. 

Campaign Activity:  This has a Close Campaign Activity button in addition. 

After configuring, click on the Save button to save the configurations.