Yes, you can allow the delivery date for the customer group only. Follow the below instructions to do the same in Magento 2 delivery extension.
Login to Backend
Go to stores ➤ Configurations ➤ AppJetty ➤ Delivery Date, you will land on the "Configuration" page. Now scroll down to the "Delivery Date Related Configurations" section and do the following configurations.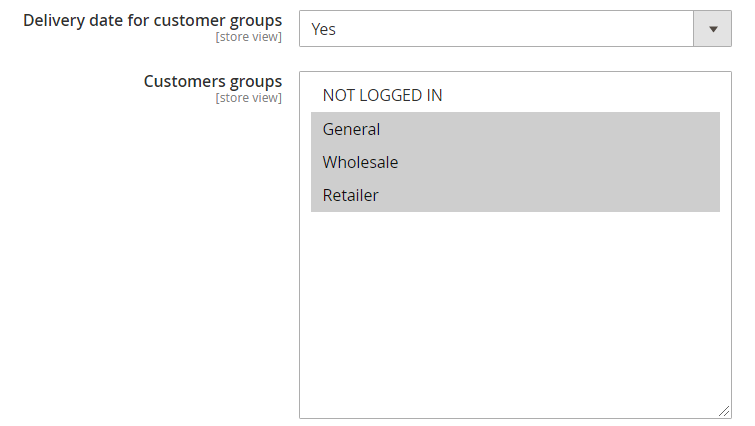 Delivery date for customer groups: Select Yes to enable the delivery date for customers groups
Customers groups: If selected Yes in the above option, you need to select customer groups for whom you want to provide delivery date selection.
After all the configurations click on the "Save Config" button to save the configurations.