To enable your customers to search the product with a barcode. Here is how you can enable it.
Login to Backend
Navigate to Stores ➤ Configuration ➤ Magemob App Builder, you will land on the "Configuration" page. Now scroll down to the General section and select Yes in the Search with Barcode field.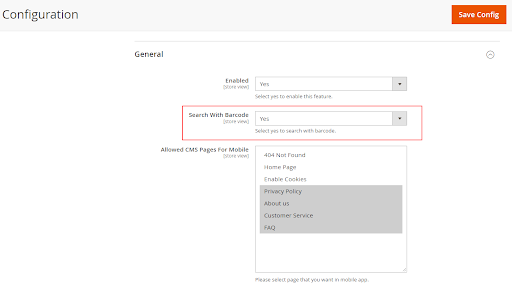 After configuring, click on the "Save Config" button to save the configurations. 
Frontend 
After the backend configurations, the barcode option will be available while searching. But make sure the barcode is of product SKU.