Want to change the slot duration in the Top-Down View? You can do it in a couple of steps. 
Login to Backend 
Click on the Configuration button and you will get the Slot Duration field in the Setup section.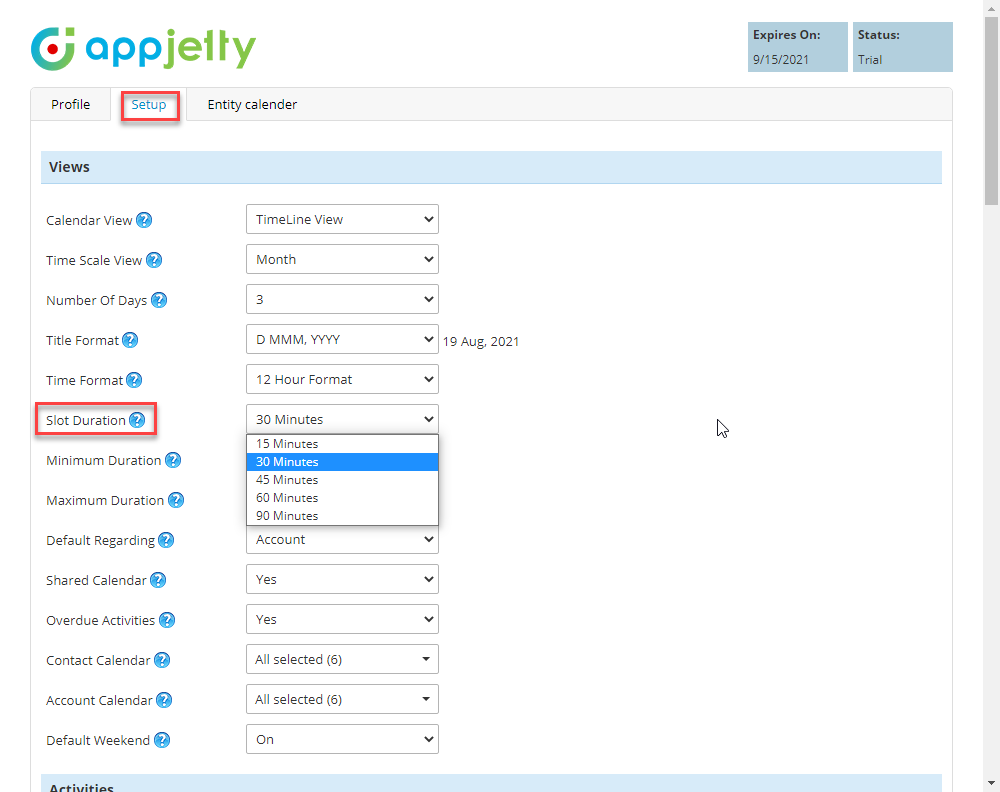 After configuring the details, click on the "Save" button to save the configuration. 
Calendar View