As you open the Calendar 365 application, you can see an Activities option in the Resource Calendar. The user can see different color combinations activities for specific users only under Resource Calendar. 
First of all, navigate to AppJetty → Calendar 365 → Resource Calendar.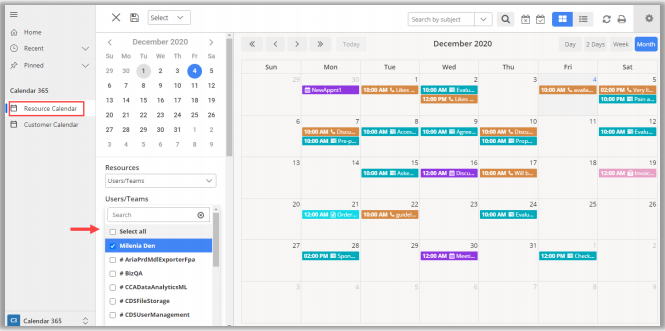 You can see all the colorized activities on the calendar based on the user. Select any Activity.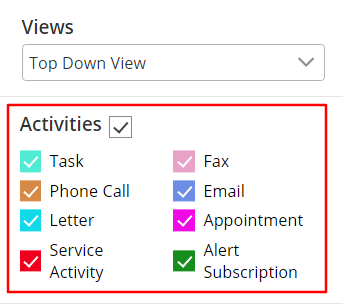 Now you can set multiple activities like Phone Call, Birthday, Task, Phone Call, Email, Fax, etc. to the particular user/activity.