When you are adding a Custom Activity in Calendar 365, you can make that activity as Read Only. Using this feature, the Admin can make that particular activity editable only to them. If the activity is Read-Only, then only the Admin can make changes in it, other users can only view the activity but can't edit it. 
The Read-Only feature works when you are creating a Custom Activity. Below is more information about Custom Activity and its features, including Read-Only:
To create a Custom Activity, click on the "

Configuration

" icon.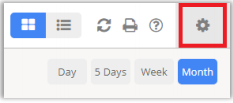 Thereafter, the following fields will appear under the "

Custom Activity

" tab:

Select required 'custom' activity from the drop-down list of Entity.
Read Only:

If you tick the checkbox 'Read Only', no one will be able to edit the custom activity except for admin.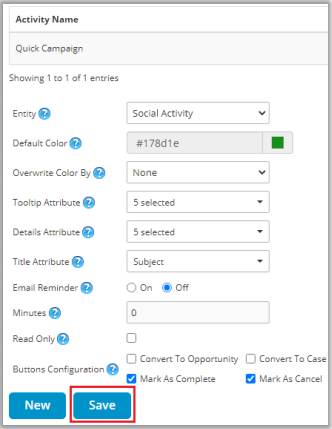 As you click on the

Save

button, you will get a popup message of activity successfully added.

If the custom activity is not selected as

Read Only

, any of the users can edit and perform the action for the custom activity.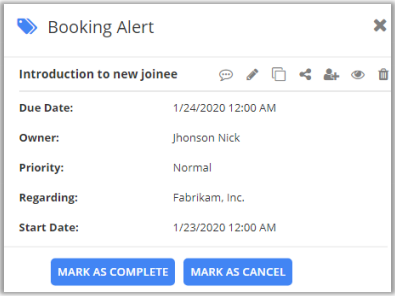 If the custom activity is selected as Read-Only, the users cannot edit and perform any action for the custom activity.