Set Regarding Grid View
To set regarding for the records, select the records and click on the Set Regarding button.

This opens the set regarding record dialog box to select a record from the look-up dialog box.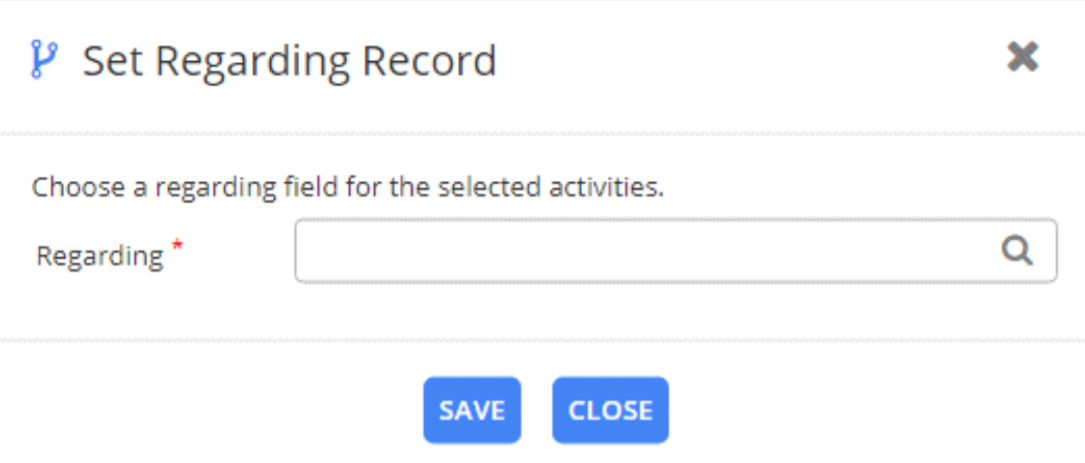 After selecting, click on the "Save" button to set regarding for the record. As you click on the Save button, the popup message will appear to set regarding.