Yes, you can translate module static data from the backend. 
Login to Backend 
Navigate to the Appjetty Translator ➤ Manage Translation ➤ Module Static Data Translate, you will land on the Manage Translation page.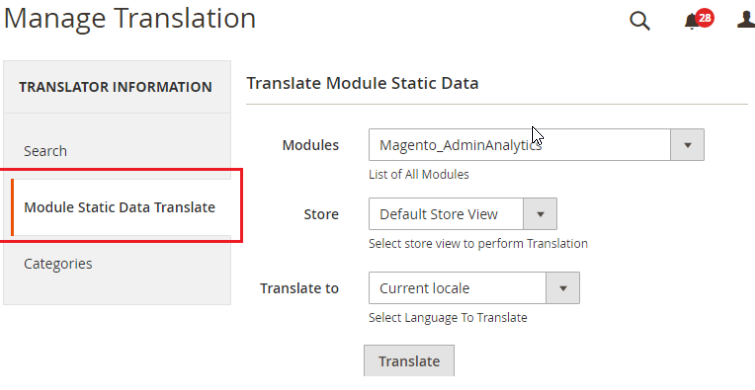 Modules: Select the required modules from the Dropdown list. 
Store: Select the store for which you want to translate. 
Translate To: Select the Language to translate into. 
After the configurations, click on the "Translate" button to do the translation.