The Saved Calendar feature will save the view of your calendar. It will remember all the activities selected from the left panel of the calendar and save them for future use. You can also share the Saved Calendar with other users.
Login to Backend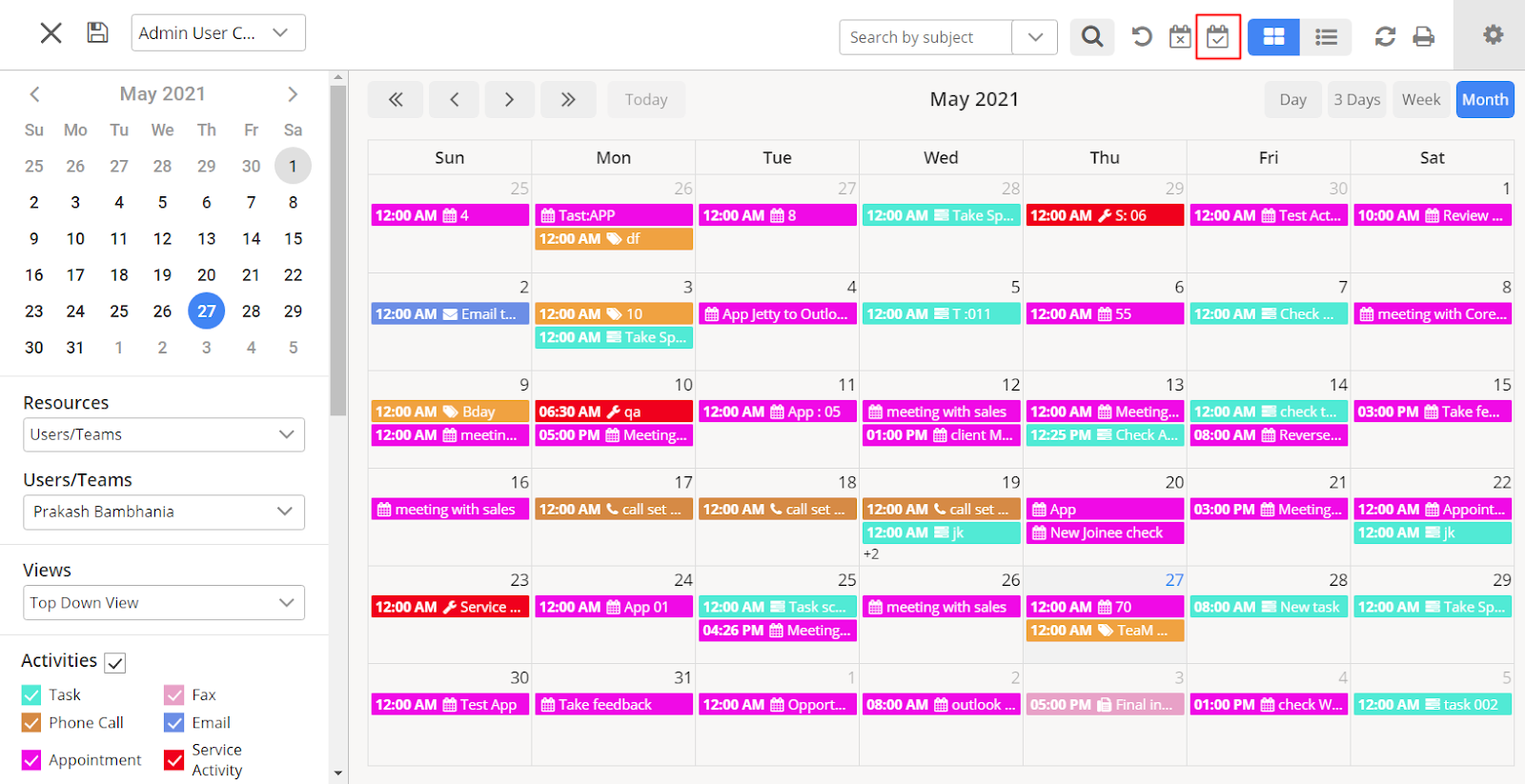 Users can use the Saved Calendar Feature by clicking on the icon in the box as shown above. After clicking on the icon, a dialogue box will open up with a dropdown named "Calendar Views" to check and edit the calendars from the list.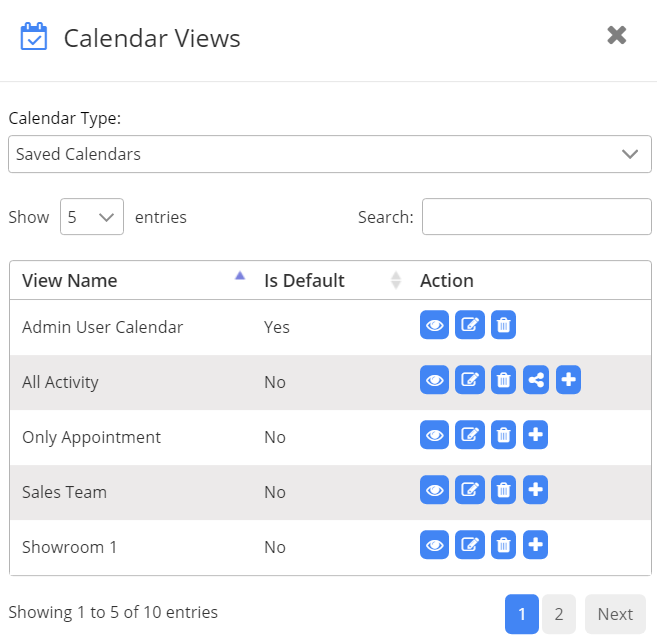 Under the Calendar Type, the user can check the Saved Calendars and Shared Calendars by other users/teams. 
"Saved Calendars" are the ones which you have created and saved while "Shared Calendars" are the ones that are shared with you by other users or the calendars that are made public by other users.                  
Based on Calendar Type Selection, you get a list of calendars. 
From the Saved Calendars list, you can see the View name with their actions. You can select the default calendar by clicking the "+" icon. 
For saved calendars and being the owner of that calendar, you can View, Edit, Delete, and Share calendars. The "Share" option is available only when the calendar is private (Should not select as "Is Public"). 
Also, different actions are available only when you are the owner of the calendar, else it will just show the Preview button.
Clicking on Edit calendar, a particular saved calendar opens so as to edit it as required and along with that shows 'update calendar view' icon to update the calendar. 
Edit Calendar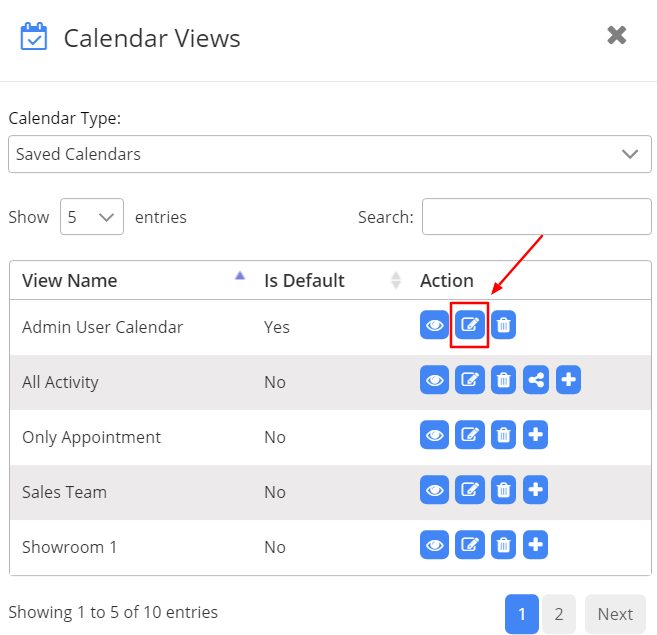 On clicking on the "Edit" icon, you get to update the Calendar Name and select if the calendar Is Public or Private.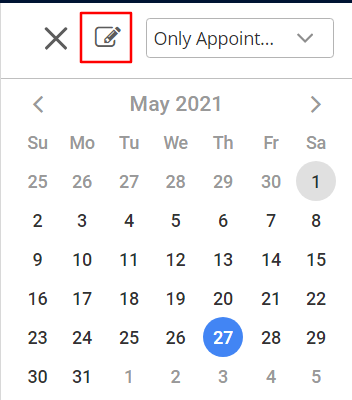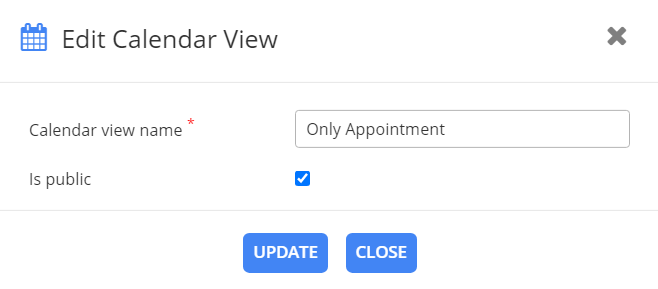 Click on the "Update" button in the box shown in the above image and update the changes made in the calendar. 
Share Saved Calendar
By clicking on the Share icon, you can share the calendar with the other users.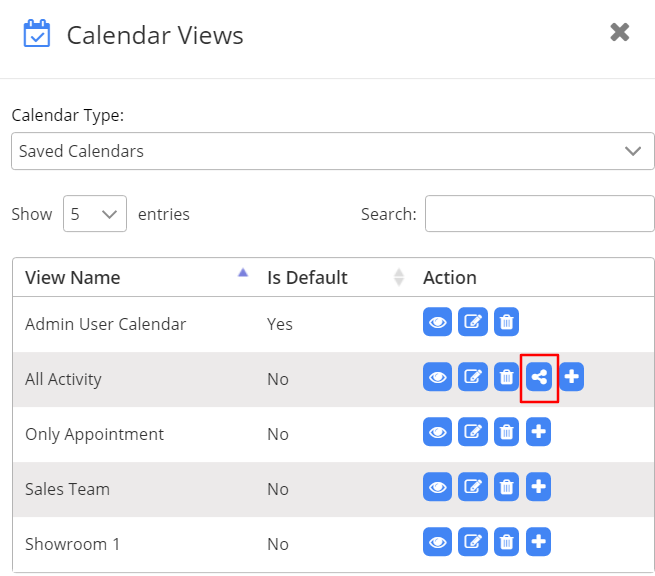 After clicking on the "Share" icon, the dialog box will open up where you can select the user or team from the look up records box. After selecting the "User", click on the "Save" button to share the calendar. You can also select multiple users and teams for sharing calendars.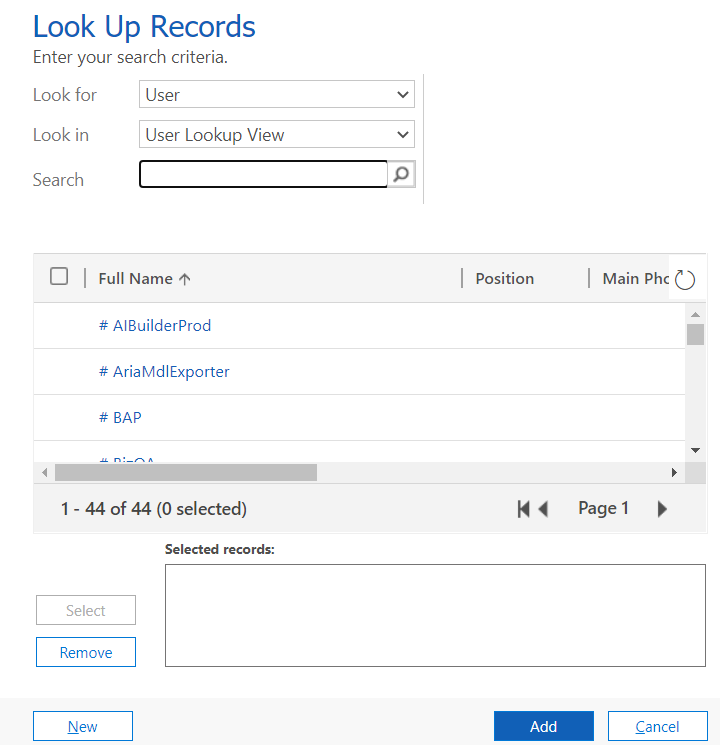 You can select the Users/team with whom you want to share the Saved Calendar view.  A calendar view shared by others can be seen by selecting the "Shared Calendars" option.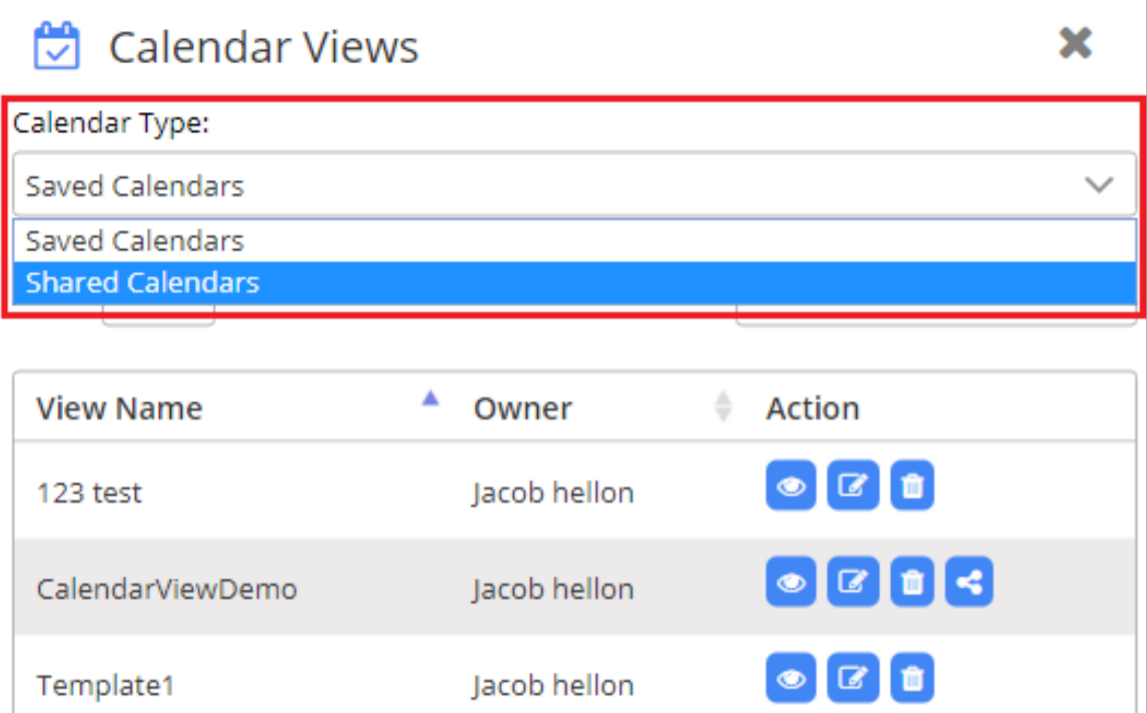 When saved calendars are previewed, it enables a button to go back to  the current view (previous view). 
Move Shared Calendar to Saved Calendar
You can move the Shared Calendar to the Saved Calendar list by clicking on the "Move" icon.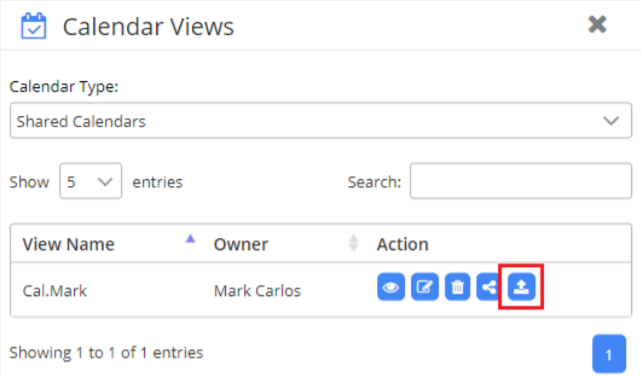 Now you can see the shared calendar in the Saved Calendar list. You can make it default if you want.