Conflict Management helps you to manage the conflicts that occur in the scheduling of appointments or any other activities. To get alerts for conflicting activities based on time, check the Active box to Enable Conflict Management in the calendar. On enabling Conflict Management, you get an alert message when conflicts occur at the time of scheduling appointments or service activities.

On creating all the activities except Custom activity, if the scheduling of any activity conflicts with the same activity it shows alerts only if enabled from the backend configurations.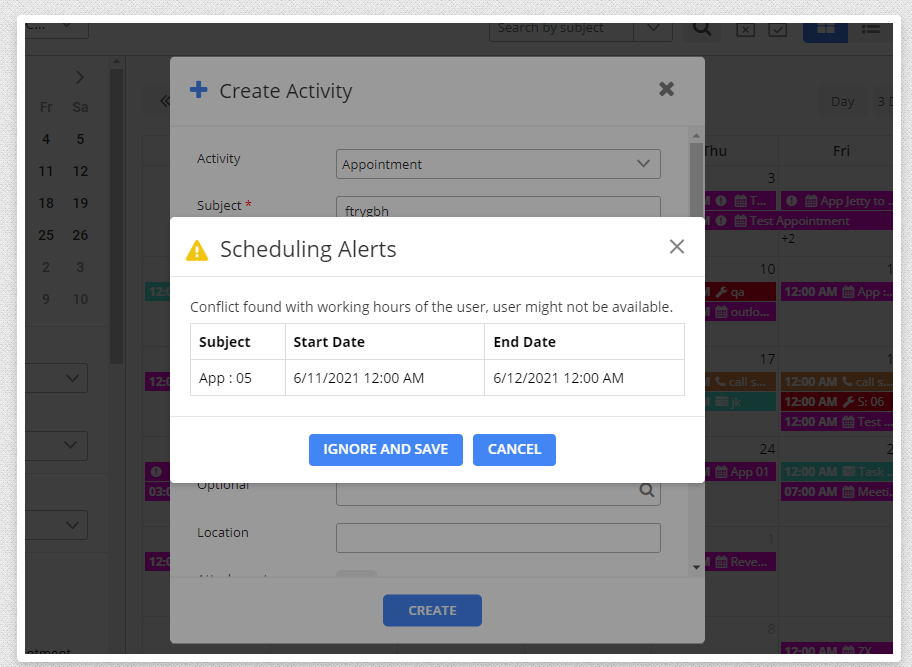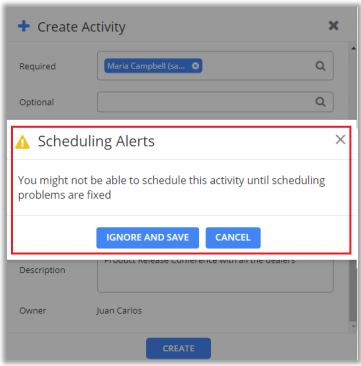 On clicking the Ignore and Save button, the activity gets saved but with a conflicting error message on the activity. Clicking the Cancel button, scheduling gets canceled and you again get to reschedule the date and time of the activity.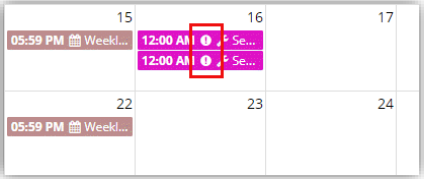 Note: You get scheduling alerts for all the activities except Custom activity. And it works only if conflict management is enabled from the configuration page.